The Museum of Mummies is located in the old Church known as El Piquete. This location allows the visitor an intimate encounter with the collection as it provides a glimpse into the place where the bodies rested.
The museum has been strategically divided into spaces that take the visitor on an emotional journey that creates greater awareness of the building's historical traces and scars. Each space uses fascinating elements of architecture, anthropology, archaeology and history to guide the visitor through the life of the church. Element of geology are also used to help visitors understand the conditions that favoured the natural mummification process.
El Piquete has no step-free access. However, if you speak with staff at the entrance or contact them in advance they will provide a ramp to help you access the building. The inside building is wheelchair accessible and has appropriate restrooms. Please call in advance on 680860495 if you would like to discuss making these arrangements.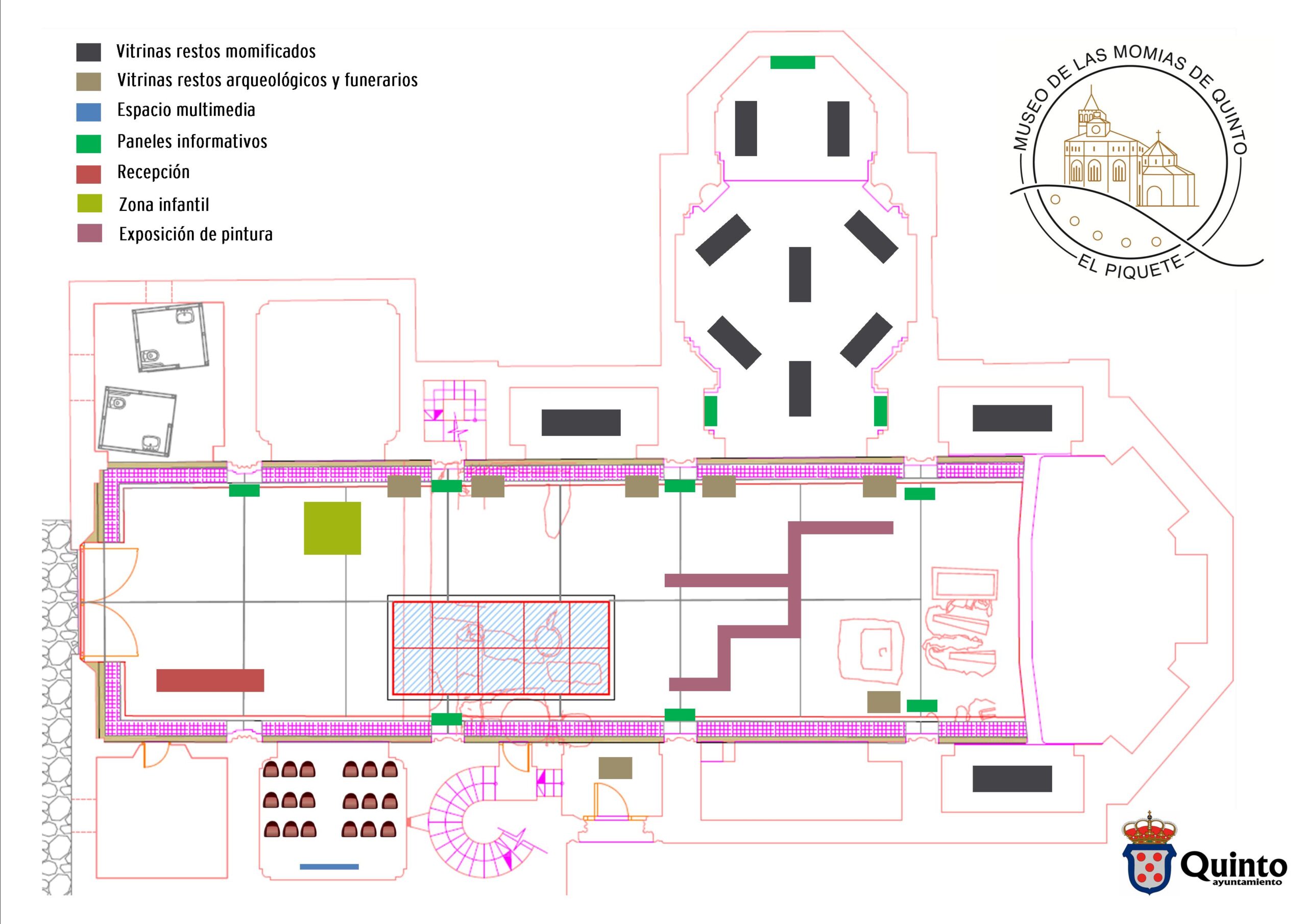 A screening room with seating space for 25 persons. To welcome visitors there is an introductory documentary about the church and the mummification phenomenon.
An archaeological dig of 21square metres. Visitors are invited to walk across the dig and enjoy views of the open excavation containing a number of historical gems. These include an Islamic silo dated from the XI century, the original walls of the church and the burial sites of the mummies.
Information boards in Spanish and English explaining the life of the building.
St Ana's Chapel hosts the exhibition of mummies and other archaeological remains. At the chapel you meet history face to face and experience a remarkably journey covering 600 years.
Adapted toilet facilities including areas for changing babies' nappies.
A visitor information area provides help and advice to make your visit to Quinto effortless and enjoyable. The range of services include: museum tickets, information and advice to tourists and local residents on events, transport, places of interest and outdoors activities.
A gift and souvenir shop.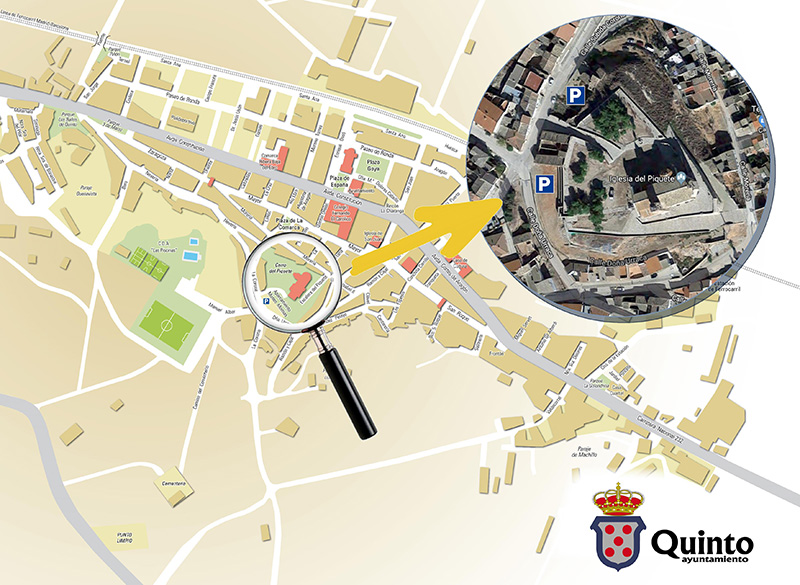 Free public parking for cars and coaches. Quinto is a small village and is easily navigated by foot although it has some steep hills! The church is at the top of a hill and the centre of the village is a short 8 minutes stroll.
A picnic area.. From the car park side of the building there is "plazoleta" or small square with a picnic area.
A Viewpoint beside the church on a balcony from which you can appreciate the village and the vast flatlands of the Ebro valley.
The borough maintains a marked route that takes residents and visitors from the Piquete into the heart of the village for views of its historical landmarks and hidden gems. These include the three medieval doors (portales) and a renaissance palace dating back to 1580. The Palace, formerly the home of the local priests, is currently under restauration.