You can choose to visit our municipality to see the Museum of the Mummies, the Picket or our medieval portals. However we allow you to recommend eating and spend a night in Quinto completing your visit with other nearby places that are of great interest.
We also offer the possibility of managing a package of services and activities. You just have to write us with your preferences to reservas@momiasdequinto.es and we take care of the organization.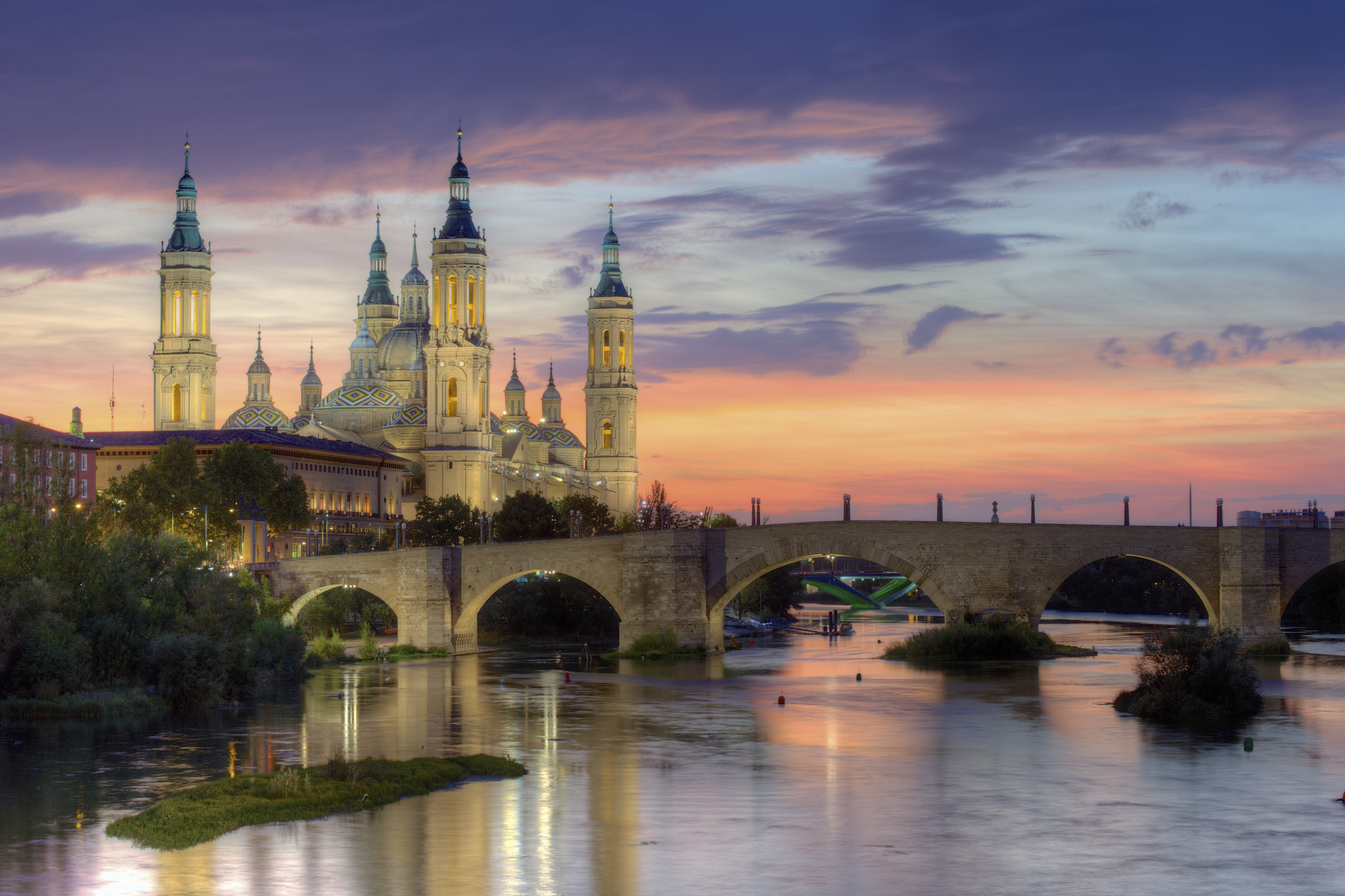 ZARAGOZA. THE OLD CITY OF THREE CULTURES
With a perfect mix of ancient ruins, fascinating museums and vibrant tapas, bars, shops and festival scene, Zaragoza offers a wealth of touristic activities.
Zaragoza is one of Spain's biggest cities, located in the banks of the Ebro river, halfway between Madrid and Barcelona.
The image of the colourful, multi-domed Basílica del Pilar reflected in the Río Ebro is a powerful symbol of Zaragoza. But there is is plenty of other ancient architecture in the city, including underground Roman remains, La Seo Cathedral, Francisco de Goya's museum, -the genius painter who was born a short horse-ride away in 1746 – and the Aljafería Palace, a stunning Mudejar monument which resembles the Alhambra. Mudéjar is a style of medieval Iberian architecture and decoration, particularly of Aragon and Castile, strongly influenced by Moorish taste and workmanship. Together with La Seo and the Aljafería, these buildings form part of the Mudéjar Architecture of Aragon which is a UNESCO World Heritage Site.
Zaragoza offers exciting theatrical walking tours that take you on a tour around the city and reveal its hidden secrets from its medieval Jewish, Cristian and Muslim origins to the cutting edge contemporary architecture to commemorate the 2008 world Expo.